OXVA Xlim SE V2 Mesh Pods
Please note: Pods are 2 ml capacity, as per TPD regulations.
The Oxva Xlim Pod V2 Cartridges are available in 3 coil Resistance, and are sold Individually, and are compatible with all Oxva Xlim pod devices.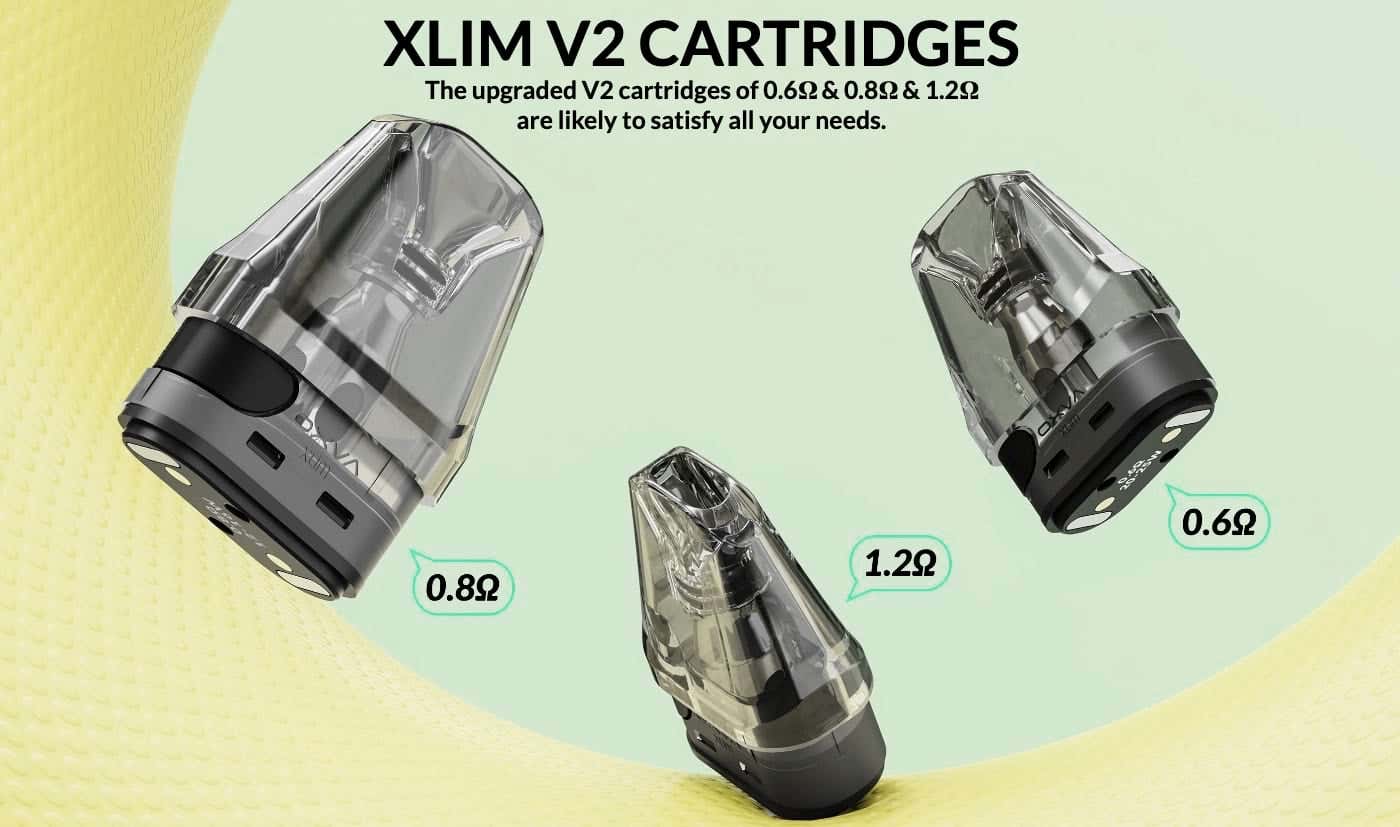 OXVA Xlim SE V2 Mesh Pods
The Oxva Xlim V2 Pods are the improved version of the Xlim Pods, with a longer lasting coil and side fill, these are currently available in 0.6ohm, 0.8ohm and the long awaited 1.2ohm pod. They are designed to be used with the Xlim pod kit and utilise an integrated coil, meaning that once the coil has reached the end of its lifespan its to be disposed of and replaced, with the new side filling system it makes for an easier and cleaner filling.
OXVA Xlim SE V2 Mesh Pods
Pods are sold individually

OXVA Xlim SE V2 Mesh Pod, E-Liquid Capacity: 2ml
Built-In Coils
0.6Ω Pod Designed for MTL Vaping
0.8Ω Pod Designed for DTL Vaping
1.2Ω Pod Designed for DTL Vaping
Coil Resistance: 0.6Ω (Power: 20-25W), 0.8Ω (Power: 12-16W), 1.2Ω (Power: 10-12W)
Side-fill
Refill your e-liquid with the newly updated side-fill opener, replacing the original V1 bottom-fill design.



Anti-leak technology
Anti-leaking design to prevent condensation at the base of the pod.