Vaporesso GTX Coils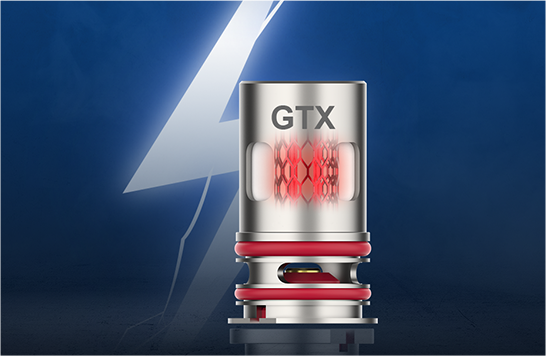 Power and FlavorIntroducing the latest GTX coils with even more cloud and immense flavor production.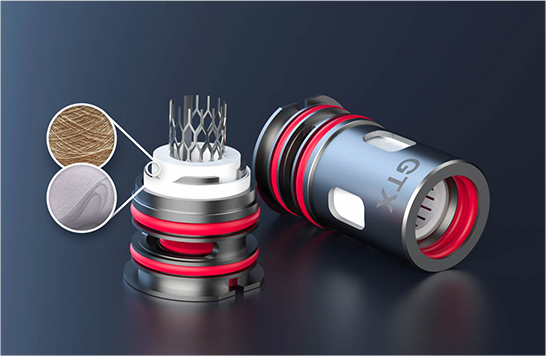 A Perfect Team UpBy interacting between the flax cotton and the non-woven fabric, the optimal flavor of your e-juice will be released smoothly without a deviation.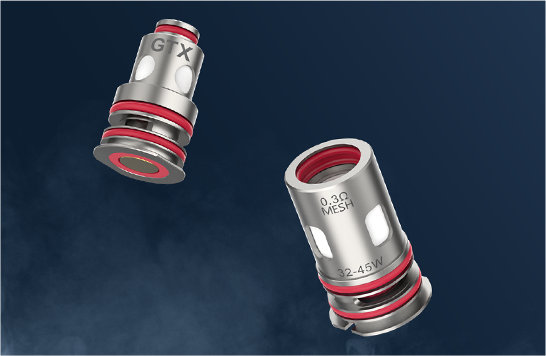 Flavor HoldingThe antibacterial cotton consistently delivers fresh and pure flavor that lasts longer than ever.
Vaporesso GTX Coils Coil Platform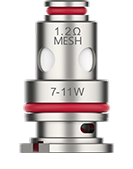 GTX 1.2Ω MESHMTL / FeCrAl
7W-11W (Best: 11W)
Applicable Product
SWAG PX80, LUXE PM40, TARGET PM80, TARGET PM80 SE, TARGET PM30, GTX ONE, GEN NANO, XIRON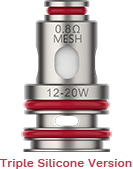 GTX 0.8Ω MESHRestricted DTL / FeCrAl
12W-20W (Best: 18W)
Applicable ProductLUXE 80,LUXE 80S,GTX GO 40,GTX GO 80, SWAG PX80, LUXE PM40, TARGET PM80, TARGET PM80 SE, TARGET PM30, GTX ONE, GEN NANO, XIRON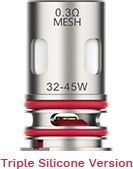 GTX 0.3Ω MESHDTL / NiCr
32W-45W (Best: 40W)
Applicable ProductLUXE 80,LUXE 80S,GTX GO 40,GTX GO 80, SWAG PX80, TARGET PM80, TARGET PM80 SE, GEN NANO, XIRON